DL Vintage Post Gliwice is a historic building located in a prestigious spot: in the city centre at Dolnych Wałów 8 Street. It was erected between 1903 and 1906 and is a unique example of Upper Silesian historicism architecture with predominant neo-Gothic features.
The property is one of the most recognisable buildings in Gliwice. In recognition of the former Main Post Office building's significance, it was entered in the register of monuments in 1988 due to its outstanding artistic and historical values on a regional and national scale.
The DL Vintage Post remains an important and recognisable features in the Gliwice landscape, not least because of its octagonal tower towering over the building.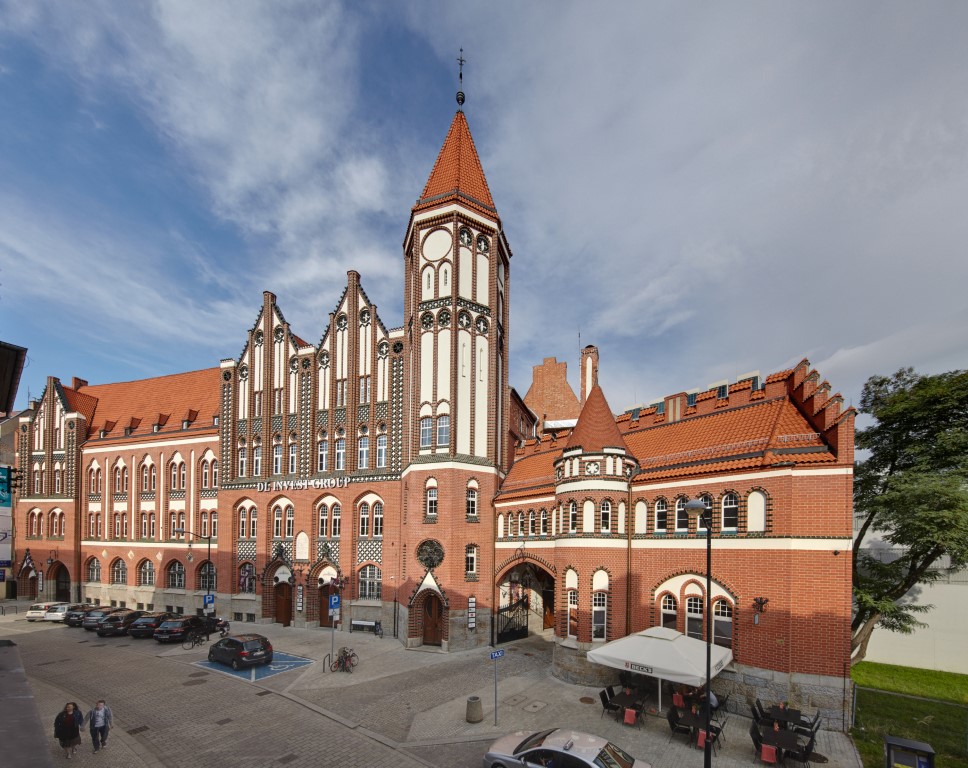 The unique features of the building and its potential were recognised by DL Invest Group, which bought the property and, in cooperation and under the supervision of the conservator, restored the project to its rightful place on the map of commercial space in Gliwice.
Work is currently underway on the ground floor of this historic building to prepare a unique DL Space.
Feel free to contact us.