755 windows, 760 m2 of façade glass, 3 kilometres of decorative stucco inside, 17,000 thousand m2 of floor space - this is where DL Invest Group's headquarters are located, occupying 4 floors, directly adjacent to DL Space Premium.
DL Piano is a flagship investment of DL Invest Group. The property has very good exposure to Roździeńskiego Avenue, one of the main roads leading to the centre of Katowice. The building is stands out in its original design and boasts a number of solutions to ensure high quality internal environment for our tenants. DL Piano, as a mixed-use project, combines several complementary functions within one property. The property has been divided into retail, service and office zones with independent lobbies.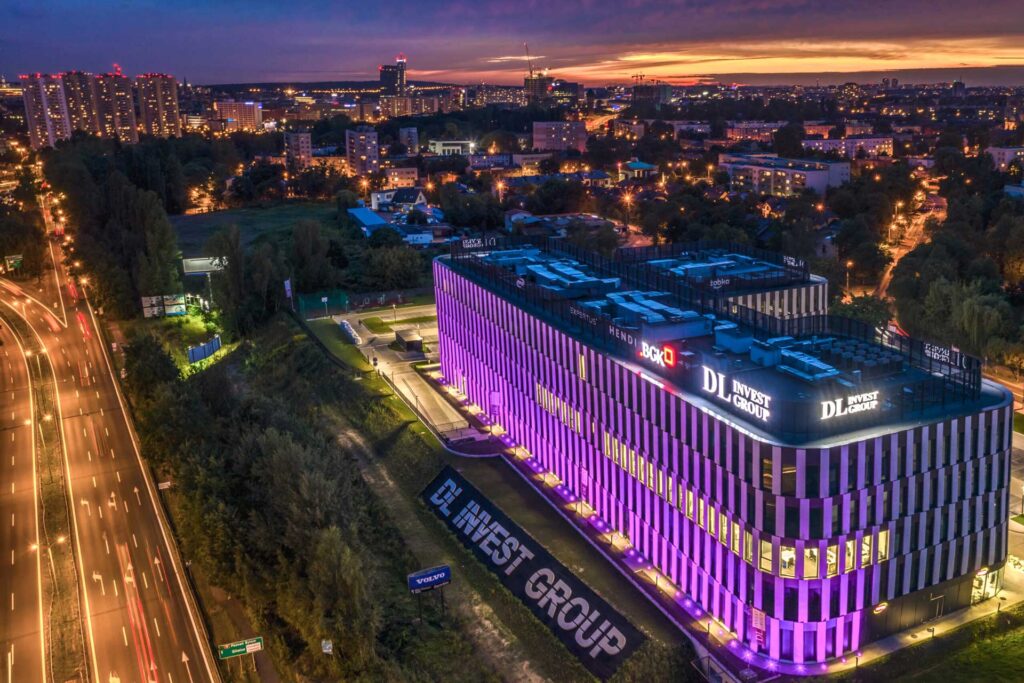 DL Space Premium - doing business at higher level
DL Space Premium has been designed to provide its users with the highest level of business comfort. Excellent location, perfect interiors and no extra charges for utilities and the Internet make it a reasonable, convenient alternative to standard offices.
DL Space Premium offers private 1 – 2 person office spaces as well as space for transnational corporations.