CITY CENTRE AT YOUR FINGERTIPS
DL Space Atrium is located in one of the buildings at 138 Korfantego Avenue. The mixed-use campus combines office and service functions. The aim is to meet the daily needs of the project users. The property is supremely located on one of the main roads leading to the city centre, and it takes less than 15 minutes to get to the centre of Katowice by tram (the tram stop is right next to the building), including the main railway station.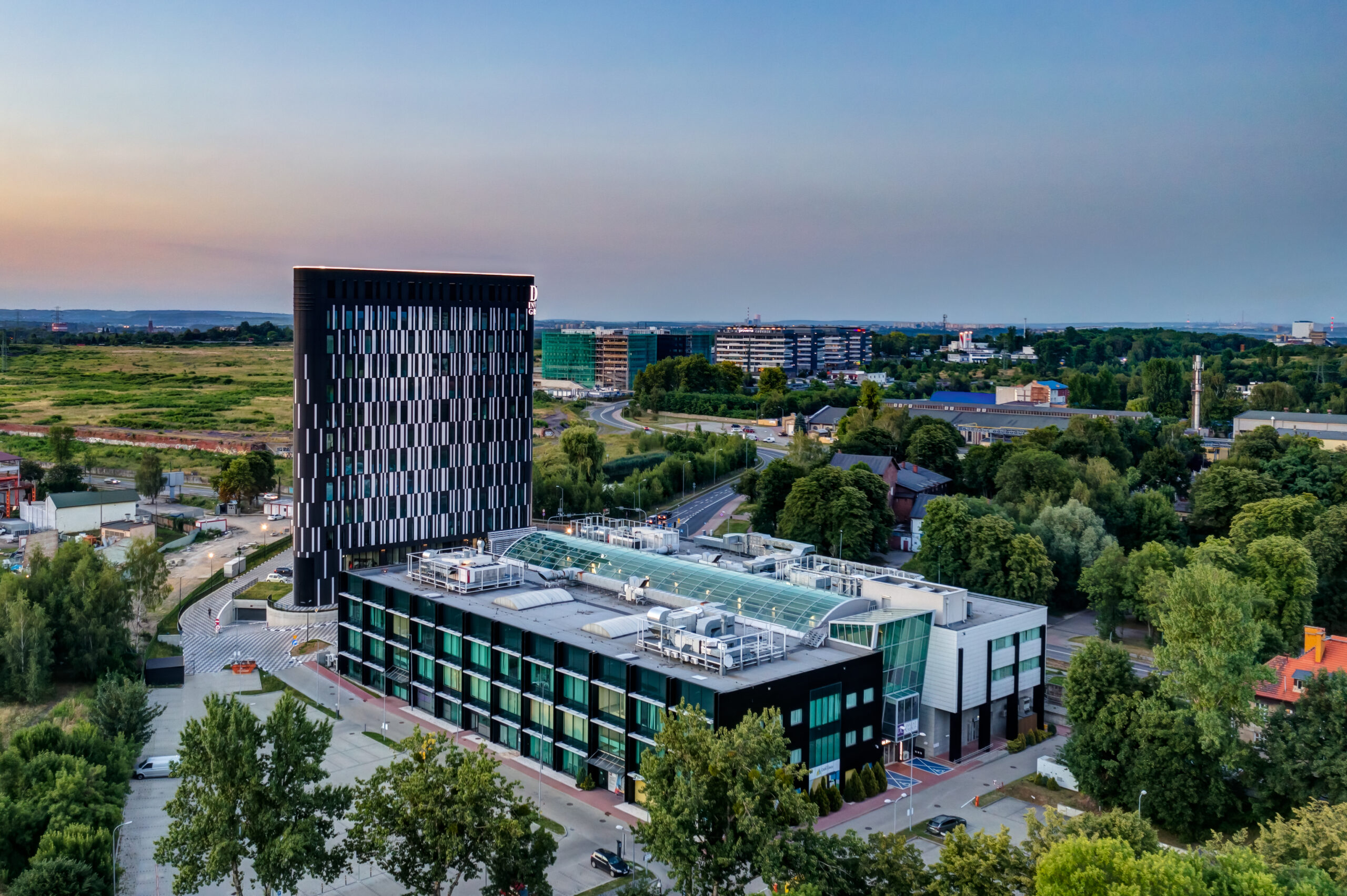 The offer mainly includes office space dedicated to 1 to 5 people with the possibility of extension to meet your needs, with a shared kitchenette, meeting rooms and a reading room, all at a competitive price.
One of the assumptions of the DL Space project is full cooperation and building a supportive business community. Cyclical events include free panel discussions, legal and accounting advice by experienced specialists.
DL Space Atrium
Korfantego 138 Katowice